Mobilitas Eco Foam Roller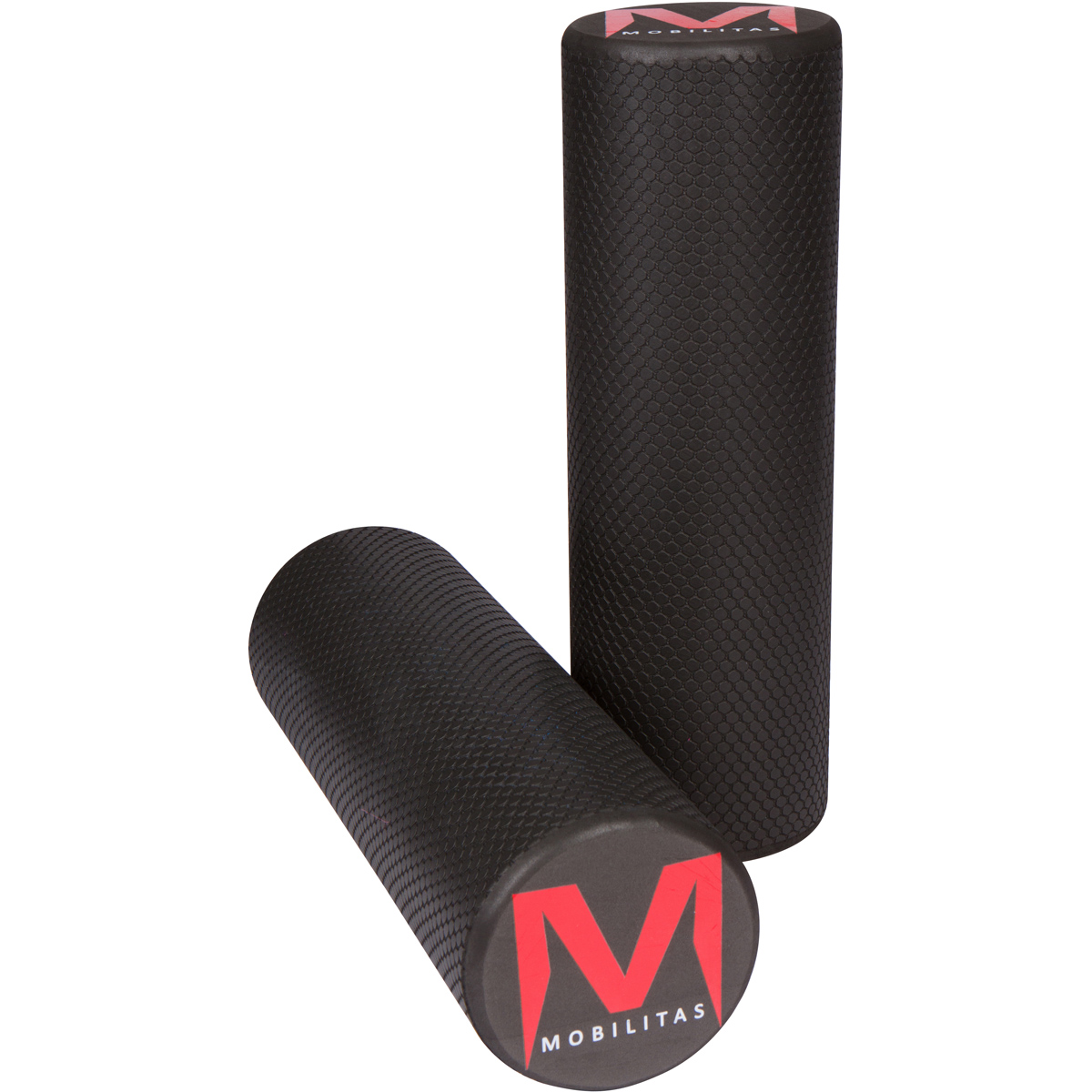 Mobilitas Eco Foam Roller
Eco Friendly Foam Muscle Roller
The Mobilitas Eco Foam Roller is a luxurious upgrade to the traditional self massage roller due to it's unique surface pattern and slight surface compression. For the active person that prefers a firm and compact foam roller that doesn't bruise your nerve endings and stays put where you need it during your mobility training.
Very Firm and Dense, with Slight Give to the Surface and a Strong Core for Effective Mobility Training

Snakeskin Pattern Design for Extra Durability and Grip so Won't "Squirt" Away While Rolling, Won't Flake or Chip

Compact Size at 18 Inches for easy storage and transport

Made with Recyclable EVA Foam, Considered More Eco Friendly than Traditional Foam Rollers

Free of chlorides, phenols, heavy metals, latex and all toxics.
Mobilitas Eco Foam Roller Dimensions: 18 in x 6 in
Weight: 0.9lb
Foam Roller Stretches
Using a foam roller helps to heal the soft tissues of the body by breaking down and smoothing scar tissue,increasing blood flow, restoring the connective tissue of the body (fascia) and reducing joint pain by relaxing tight muscles.
The Mobilitas Eco Foam Roller upgrades the traditional foam roller due to its feel and special "Snakeskin" surface design. The surface texture gives an extra layer of comfort and durability preventing the flaking and chipping that you'll find with traditional foam rollers, while also preventing your massage roller from sliding off of your body.
Research has shown that muscles do well with firm compression, but can can be exposed to too much pressure potentially bruising the nerve endings. That's why we designed our massage roller with a firm core at its center with and gave it a little bit of give on its surface. Our foam roller is still very firm and effective, but not unapproachable.
When it comes to the length of our Eco Foam Roller. We've found that the 18 inch length is the sweetspot for storage and travel as well has having enough length to target every area of the body. Not too long and not too short. The perfect size for what your body needs regardless of body size for foam roller stretches.
We've dubbed our foam roller "Eco" because it's made from recyclable EVA foam which is considered to be friendlier on the environment vs. traditional foam rollers made from EPP foam (the particle foam you may have seen before)
The broad flat surface of the Eco Foam Roller helps smooth out the larger muscles of the body covering more surface area than your other mobility tools. We find that your mobility training usually starts with your massage roller and then moves on to your other myofascial release tools as needed. If you only get one mobility tool, we recommend starting with The Eco Foam Roller.
One of your Essential Myofascial Release Tools for Releasing Trigger Points in Just About Every Muscle of the Body, Foam Roller Exercises For Back